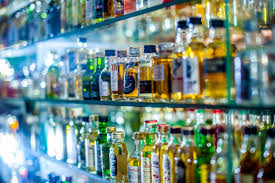 In this blog post we look at why regular bar stocktaking is important. We know that bar owners tend to work late into the night and the last thing they want to do at the end of a busy shift is a bar stocktake. However a regular bar stocktake is important. In this blog post we help you, as a bar owner, understand the importance of bar stocktaking.
Regular bar stocktaking will help you quickly spot discrepancies. These discrepancies could be down to staff member theft. By being aware of the discrepancies early you can resolve the matter sooner. The act of doing a regular bar stocktake can be enough to deter potential thieves in your team. However if you know there are certain shifts when stock is going missing you can consider re-training or keeping a closer eye on employees on that shift.
A regular bar stocktake will help you see if there is damaged stock that is not being reported. If the wet stock arrived damaged then you can report this to your supplier. However if the stock was damaged in your cellar or on your premises you can look at ways to avoid this in the future.
An annual bar stocktake will mean that the first time you find out you are not meeting targets is the end of the year. Regular bar stocktakes will help you see the financial status of the business. This gives you room and time to change targets, or change the way you are working to meet these targets.
You will also be able to see how well each product you sell is performing when you complete regular bar stocktakes. It puts products under the microscope. If a product is not popular you can then consider taking it off your bar. Alternatively if you find a product is performing extremely well you can trial similar products on your bar too. Gins and different flavours of these are a great example of this.
If you have products that are coming up to their end date you can spot these before they become wasted stock. For example you could create special offers for this wet stock, or use them in special cocktails for example. Without completing a regular wet stocktake you may miss these products and have to throw them away, losing good quality stock and taking money off your bottom line.
These are just some of the reasons that a regular bar stocktake is important. If you need help from an independent wet stocktaker expert please contact us now. We would be happy to help.
Why Is A Regular Bar Stocktake Important?
was last modified:
September 29th, 2019
by