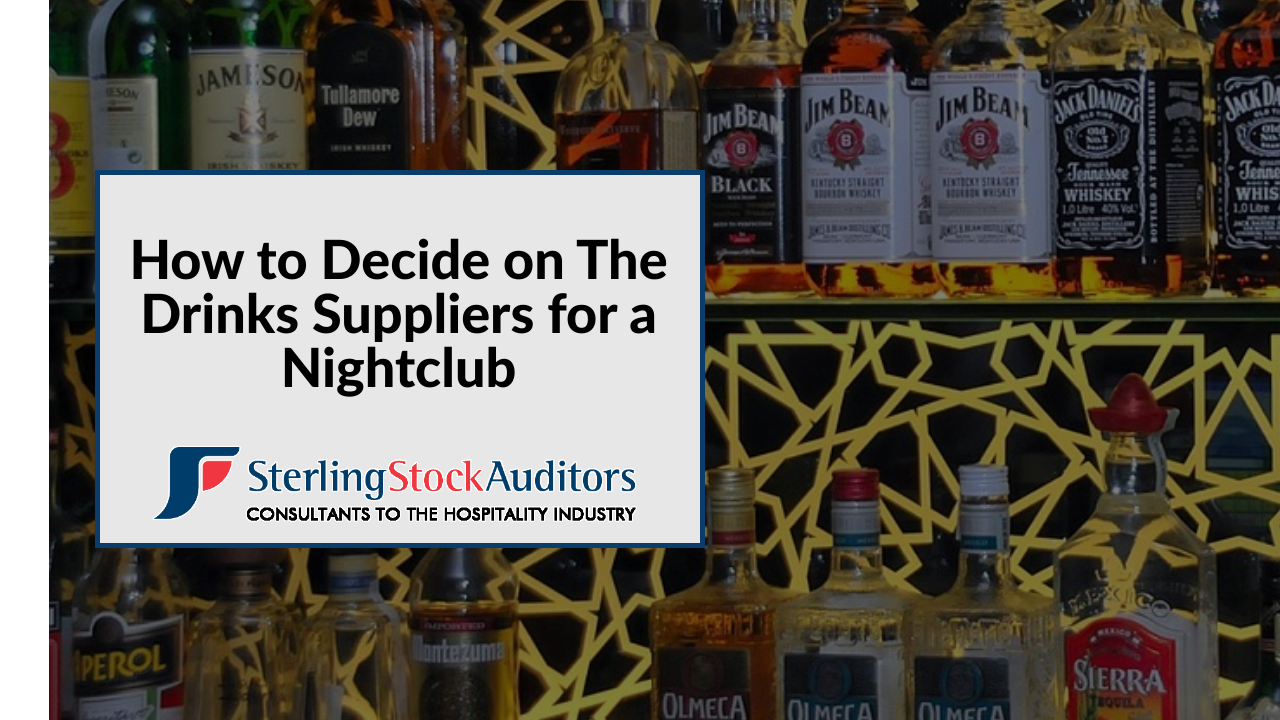 Choosing the right drinks suppliers for a nightclub is crucial to ensuring you have a well-stocked and diverse selection of beverages for your patrons. Here are some steps to help you decide on the best drinks suppliers:
1. Research and Compare Suppliers: Start by researching and compiling a list of potential drinks suppliers. Look for reputable wholesalers, distributors, and manufacturers with a track record of supplying the types of beverages you want to offer at your nightclub. Consider factors like the variety of products they offer, their delivery options, and their pricing.
2. Quality of Products: Quality is paramount when it comes to drinks. Consider the reputation of the brands the suppliers offer. You want to serve your customers with drinks that are well-regarded and enjoyable. Ask for samples to taste the products yourself and see if they meet your standards.
3. Pricing and Terms: Compare the pricing structures of different suppliers. Take into account the cost of the beverages, delivery fees, and any potential bulk discounts. Negotiate with the suppliers to get the best possible rates. Also, review the payment terms and conditions, as some suppliers may offer more favourable payment schedules.
4. Reliability and Delivery Times: Timely deliveries are critical to keeping your nightclub's Bars well-stocked. Inquire about the suppliers' delivery schedules and assess their reliability in meeting delivery deadlines. Late or inconsistent deliveries can lead to customer dissatisfaction and impact your business.
5. Minimum Order Quantities: Some suppliers may have minimum order quantities that you must meet. Consider whether these minimums align with your nightclub's demand and budget. Smaller nightclubs might struggle to meet high minimums, while larger ones could benefit from bulk orders.
6. Customer Support: Good customer support is essential, especially if you encounter any issues with orders or deliveries. Look for suppliers who are responsive, proactive, and willing to work with you to resolve any problems.
7. Sustainable and Ethical Practices: As consumers become more conscious of sustainability and ethical practices, offering products from suppliers with eco-friendly and socially responsible initiatives can be a positive selling point for your nightclub.
8. Exclusive Deals and Partnerships: Some suppliers may offer exclusive deals or partnerships, which can provide your nightclub with unique beverages or promotional opportunities. Explore such opportunities to differentiate your venue from competitors.
9. Flexibility and Adaptability: Nightclubs often require flexibility in their beverage offerings to accommodate changing trends and customer preferences. Choose suppliers that are open to adapting their product selections and keeping up with industry trends.
10. Feedback and References: Reach out to other businesses in the hospitality industry for recommendations and feedback on potential suppliers. References from existing clients can provide valuable insights into a supplier's reliability and service quality.
By thoroughly researching and assessing these factors, you can make an informed decision when choosing the best drinks suppliers for your nightclub, ultimately contributing to a successful and satisfying experience for your customers.
How to Decide on The Drinks Suppliers for a Nightclub
was last modified:
July 22nd, 2023
by