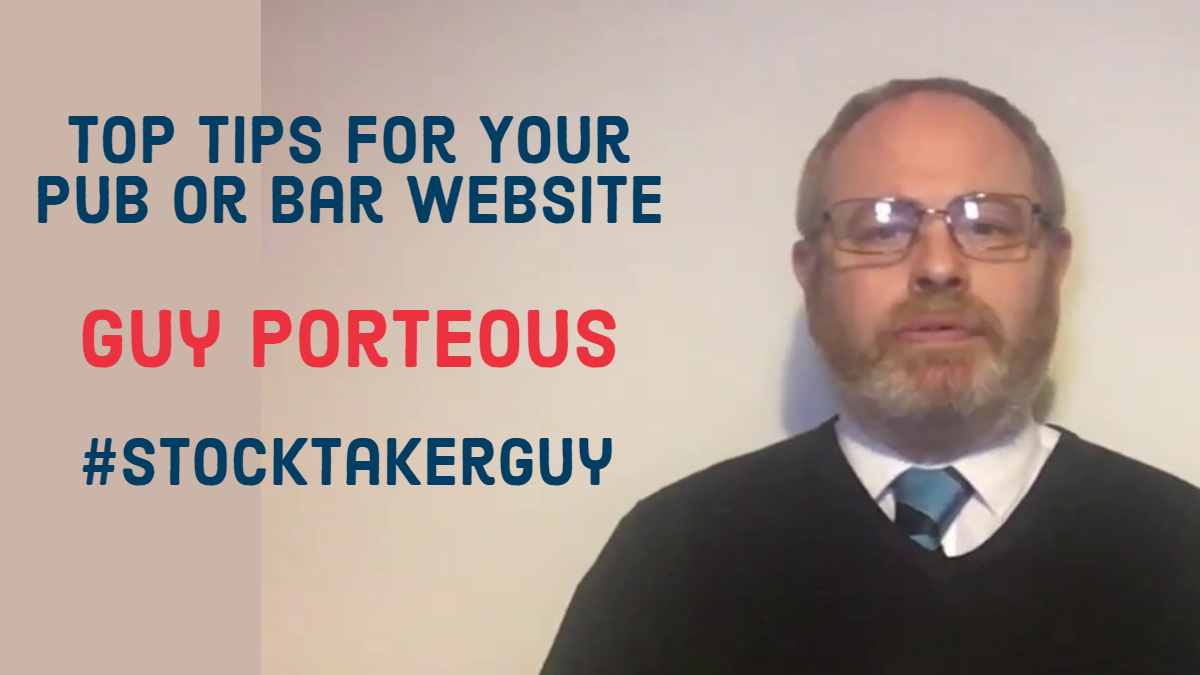 Today I want to talk to you about some top tips for utilising your website if you own or manage a pub or bar. This is also relevant to other areas in hospitality such as hotels, golf clubs etc.
You've probably got social media platforms out there, like having a Facebook page for your business but have you connected that through to your website?
There is a school of thought that says you only need Facebook page now and that you don't need a web page. I would argue that you've got to cover all bases, it's like making taking payments from your customers is easy, you also want to make sure you can be found on all platforms.
So your website, what do you need?
Well firstly you want a plug in so when on your website you've got links through to your social media pages and get them connected. Not just showing the Facebook symbol, make sure that if someone clicks on that it actually takes them through to your business Facebook page, same with Twitter etc.
Secondly ensure your web page's are up to date. I've been on some sites which are advertising Mother's Day 2017 or 2017-2018 events that happened last year which they have not yet updated for what's going on this year.
Then you need to look at the legal requirements, if you are VAT registered you should have your VAT registration number, if you're a limited company, your company name and number should be there alongside your registered address.
You should have a cookie policy, one of those we've all been on a site where you see that pop-up come up to click and agree to the cookie, it is the law.
You also need a privacy policy and you need to make sure its GDPR compliant.
Make sure you're putting offers on there so people have a reason to go to your website but you're not putting offers on there that are for times when you're already busy. I've seen numerous places that have put on an offer for Friday or Sunday night when they're already rammed. What you want to be doing is putting your offer for your quiet periods, so your Mondays, your Tuesdays, maybe your Wednesdays (more on this coming soon).
Some of those little things mean that you're connecting with customers, it shows you care because you're keeping it up to date and it's got your latest offers on there. Get your offers out there, get them posted on all your social media platforms and your website but keep it up to date.
Top Tips For Your Pub Or Bar Website
was last modified:
March 18th, 2019
by