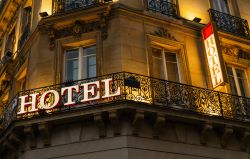 Hotel owners that engage with external stocktakers see around 3% added to their margin, on average. This is because the external stocktaker produces detailed stock reports on a monthly basis and by keeping track in this area of the business potential margins can be found and improved via better stock control and analysis.
So how can hotels improve margins with an external stocktaker?
Yield
Yield is an important control aspect in analysing and improving margins. Basically speaking, yield is what puts more money in the bank. Yield is worked out on full potential margin at full bar tariff. This is before any allowances or discounts are taken into account.
For example, if you were to sell everything at full bar tariff price, there were no discounts and no wastage then your stock result is full on and your yield would be 100%. However, as experienced stocktakers in the hotel industry, we know this is very rare. That said, we do help hotel owners and staff members reduce wastage.
Variance Reports
Your stock reports for the hotel should include a variance report. A variance report will help you see where stock losses are occurring. When you know where the loss is occurring you can identify areas for improvement.
In many cases we will see stock losses on wine. This is something that staff training can help with. We often see losses in draught beer which can be down to excessive wastage during pouring. If we notice losses across the board this can be down to theft or lack of controls, function packages or similar and something that will need to be looked at in more detail.
Liquor Stockholding
Your hotel stock report also needs to show your liquor stockholding. Ideally this will be completed around once a month for maximum benefit to your business.  By having a full and independent stock report that highlights your stock holding you can identify with stock you need to reduce the stockholding of.
Your external stocktaker will make you aware of any products that are close to their best before date too and then recommend ways that these products can be used quickly to avoid waste. For example, you could have a wine tasting night, a new cocktail or a special offer.
If you would like to work with an external stocktaker to improve your margins, call us now. We would be happy to discuss your hotel over the phone and come and see you at your hotel.
Hotels Can Improve Margins With An External Stocktaker
was last modified:
January 23rd, 2020
by