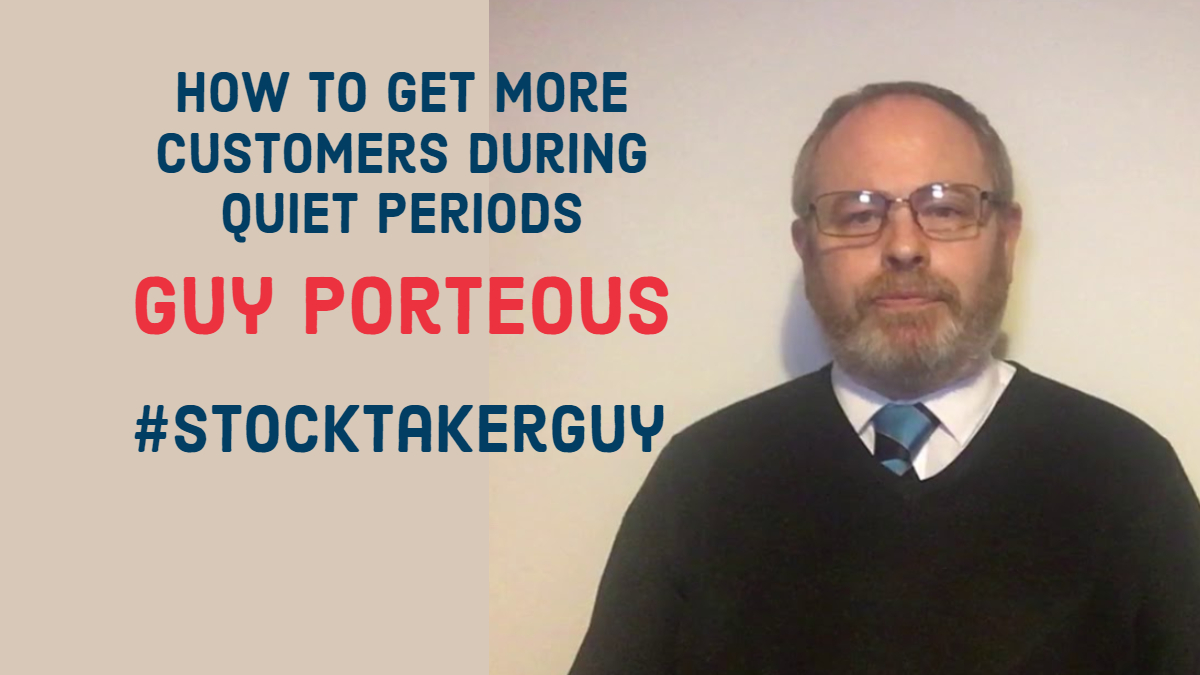 Today I'm going to talk to you about how you can fill your pub or bar up in the quiet periods. It's all about thinking about it as a retail space rather than just a pub – that your space in the pub or bar has to earn all the time where possible.
So, it's been traditional that pubs they perhaps don't open till eleven, twelve o'clock in the morning.
More rural pubs might close still in the afternoon depending where they are.
High tourist areas obviously gonna be open all day.
It was traditional that on a Monday a lot of pubs didn't open, staff have been busy over the weekend so they're closed on the Monday. It still happens.
But how can you fill the quiet times?
Why do people like Wetherspoon's open as early as they do?
Because they need to be keeping money turning. They have very low prices so they have got to make up for that with turn over.
So what can you be doing?
Well you can be looking at have you got a school near you?
Especially junior schools, a first school, something like that, where mums are probably still not working, or stay-at-home dads, or dad's that might be people looking after children, so could you be offering them say teas and coffees?
Putting on events specifically for the children, making the parents who've still got pre-school children at home, who have dropped off their school kids aged kids, can you be enticing them in? Can you be putting on coffees, teas, stuff for the youngsters to do, have you got coloring books?
It's always that sort of thing.
All those things that draw people in.
Can you tie them up with the school?
Can you put events on with the school?
The PTA are always looking at ways of fundraising.
So if you can draw people in, where they don't need to spend a lot of money. When they've got around to an event, when they want to go out, perhaps they've got a babysitter in, looking for somewhere to go out – they will think of you because you've been hospitable, your part of the community where you are and it's bringing people in.
So it's just one way, think of a way you can engage with your local school, where the parents are perhaps walking past you twice a day, can you put something that will entice them to come through the door and spend a bit of extra money with you, that will help you be more profitable and keep that community asset open.
How to get more customers during quiet periods
was last modified:
April 1st, 2019
by