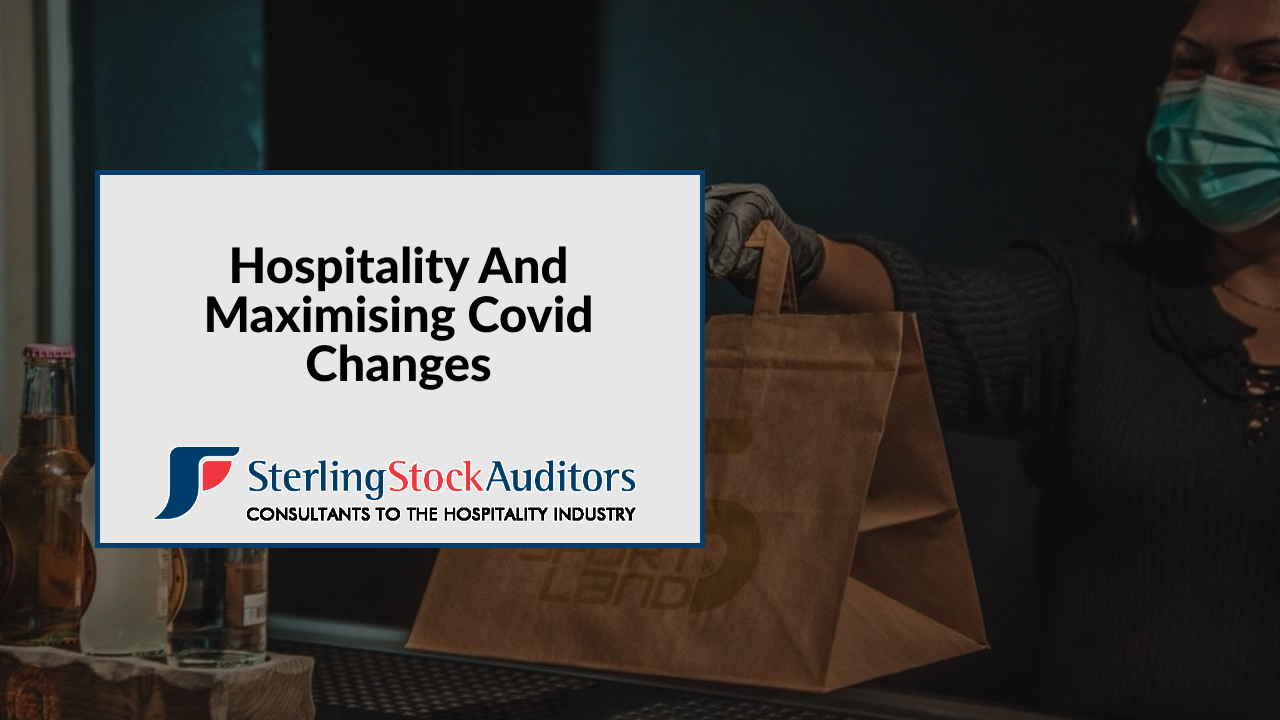 Today I want to talk to you about hospitality and maximising the dreaded C-word.
When we first opened after lockdown, everybody was a bit nervous about what was going to happen, how you're going to run venues and I think practically everybody went with bookings – are you still doing that? 
Bookings are a great way of knowing what's going to come through the door. 
Being able to be lean with your staffing because as we know you know staffing at the moment is particularly difficult. 
I've recently been to Cornwall for a week's break and practically every hospitality business, whether that was a cafe, pub, restaurant, or hotel had got staff vacancy notices up. 
So you can, by taking bookings, know what's going to come through the door or what should be coming through the door. 
The problem is there was the no shows, how were you managing those? 
It was a problem pre-covid, it reared its head, then with the closure and lock down obviously the problem went away because nobody could have people in any way, and now it's rearing its head again. 
I've heard horrific stories of really high percentages of people not turning up which I don't understand as a customer. 
How are you managing that? 
Are you introducing a booking deposit system? 
It seems to me that we're quite happy to pay deposits for anything else we do; 
We might put deposit on a on a hotel room, 
We might put a deposit on an airline ticket, 
We might put a deposit on holiday, 
We might put a deposit on a car.
Loads of things, theater tickets, cinema they will all take deposits but we seem very reticent in hospitality to take deposits. 
All a deposit is is an amount of money that you hold, if they don't turn up, they lose a deposit, if they turn up you and you've taken 100 pound deposit and the bill on the night's 200, they've already in effect pre-paid 100 pounds. 
So on the night they're only going to pay the balance. 
That's the way to think about it, it's not a deposit plus what it is on the night, you just get an advanced payment.
How are you managing walk-ins? 
Are you keeping one or two tables back just for walk-ins?  
How are you marketing? 
What you're doing? 
Are you part of local facebook groups? 
Are you on social media? 
Are you in the local magazines? 
Make sure you're getting the word out there of what you're doing. 
Making it safe. 
Are you including people that can't come to the venue because you have a capacity for your venue? 
It might be that you're putting on a cabaret night, what you could do is you could do meals to go, so the same meal that you're gonna do live in your premises, you could do as a box they can do that and then they can join in the evening by zoom. 
You could be doing a cocktail night, a wine tasting, any of that, if you're doing wine tasting, and people can't get there, you might do a reduced ticket so there's no food involved but they can still do the wine tasting by them subscribing, paying for the ticket and you getting the wines that are going to be tasted out to them. 
So it's all about maximising revenue and keeping your costs down, if you're going to rely on just walk-ins all the time you could end up being overstaffed some nights, very short on others. 
So yes covid is a dreaded word, but there's ways to work with it, ways to work around it to increase your profit and get back some of the money you've had to spend to make yourself covid safe.
Hospitality And Maximising Covid Changes
was last modified:
November 9th, 2021
by