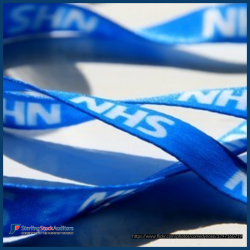 For the catering and hospitality industry it can feel like coronavirus is all doom and gloom, but we have seen some really positive things happening. Granted, we are in a similar situation as you. We are independent stocktakers for the catering and hospitality industry. Work has, understandably, stopped for us too.
Yet, we need to stay positive, this will end and we will come out the other side. So, we have been trying very hard to find some positive outcomes. In this blog post we look at how Deliveroo have chosen to provide free meals to NHS staff members. It's a very clever way of helping others, but could be something you want to consider doing for your business too?
So, Deliveroo have pledged to deliver 500,000 free meals to NHS workers across the UK. Deliveroo are working with the general public to be able to offer this. Customers will be able to donate funds through their app. These funds will then buy food for doctors and nurses that are helping others at this time.
Reports show that Deliveroo have already secured donations of 350,000 free meals. Pizza Hut, Itsu and Neat Burger are among the eateries that have contributed to this initiative by the food delivery giant. The plans allow meals to be delivered in bulk to the NHS sites as workers are at the end of their shifts.
The scheme delivers to sites such as hospitals, field hospitals and primary care sites across the UK. Will Shu, the Chief Executive and Founder of Delveroo says that he feels those in the NHS that are working night and day to save lives are the real heroes in this crisis. He wants to be able to do his small part to support them at this time.
Will Shu is also doing his part to support the restaurants in the UK. He has written a letter to the prime minister to say that the package of economic support announced by the government so far will not be enough to allow restaurants to continue offering takeaways.
This is an extremely worrying time for all of us in the catering industry. Is there anything you can do to continue business at this time, or support the heroes or vulnerable in your local community?
Deliveroo Provide Free Meals To NHS Staff
was last modified:
May 15th, 2020
by