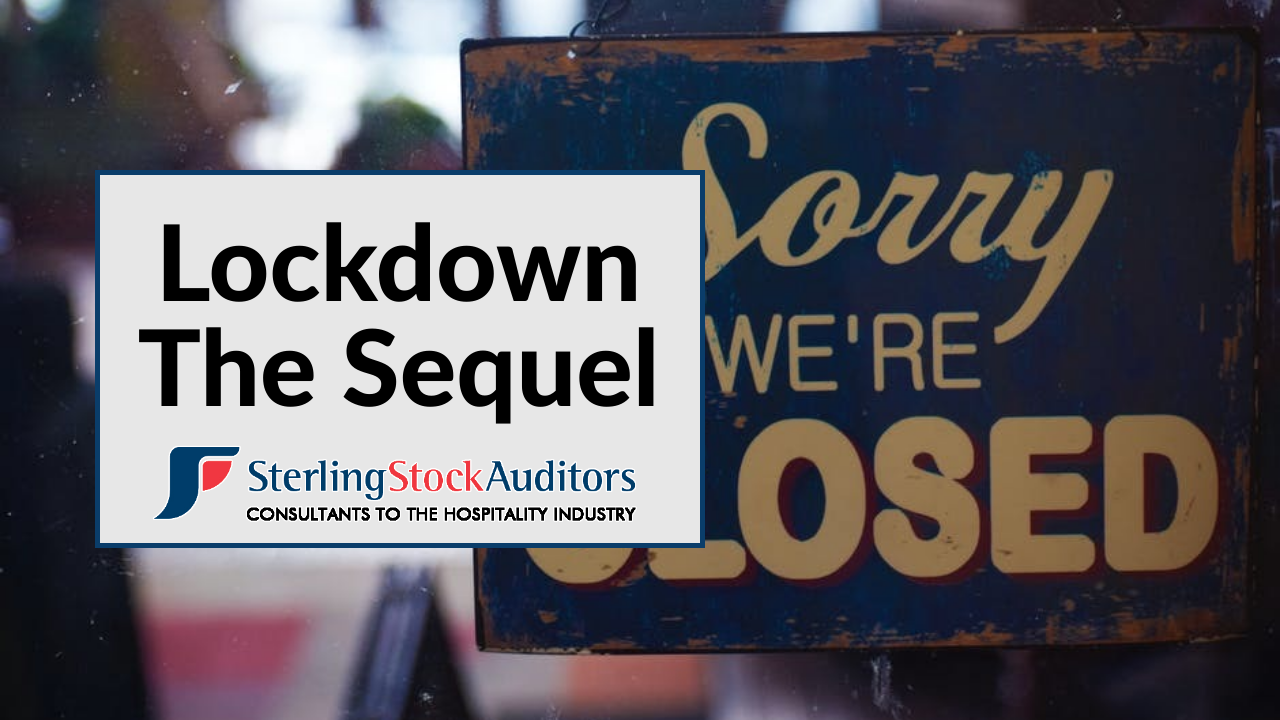 Unless you have been living in a cave on a remote island in the Pacific you will know that England will be entering a minimum 4 week lockdown from 00:01 on Thursday 5th November 2020. For the majority of the  hospitality sector this effectively means as of 10pm on Wednesday 4th November.
The practical things first. 
Stock – Wet
I think that it is unlikely that there will be a return to the mass returning of beer as we saw in Lockdown 1.0. As you will have noticed, best before dates have almost doubled since the industry re-opened on 4th July. The priority will be to try and sell off all your broached barrels. I am a strong believer that you are better off getting something than nothing. Unlike the first lockdown it appears that the Government has decided to stop hospitality businesses offering takeaway alcohol, however, there appears to be nothing to stop you doing it up to when the Lockdown begins providing you have off sales on your premises licence.
What should you do with your beer pipes? Avani Solutions and Clear Brew both say you should blow your pipes through. But I also know that some venues are going to clean pipes and then leave them in water, but pull water through every two weeks.
Here is a link to the advice that Avani Solutions have produced today => https://www.avanisolutions.co.uk/wp-content/uploads/Avani_Bar-Closure-ADVICE_LOCKDOWN2.pdf
Food
You need to be looking at the use by dates. If you have decided that you will not be offering a takeaway service then you need to go through your stock and check for use by dates. You might have to offer a shorter menu so that you use up the stock that will be out of date before we re-open.
I would suggest that you keep a record of all Wet and Food stock that you have to get rid of.
How to keep cash flow going during lockdown.
There is only going to be limited help, Furlough has been extended and there are very small grants (up to £3K per month)for businesses that have been forced to close under the Local Restrictions Support Grant . And once again if you are a wet only venue you have been left adrift as you cannot do takeaway alcohol, however trade organisations are trying to fight this. Even if you have a kitchen if you have not registered it with your Local Authority you can't do food. And the likelihood of being able to get it registered before lockdown has finished is unlikely.
If you are a food lead business then you do have the option to innovate your offering.
You can offer a delivery service/takeaway. If you are doing this then the ideal way would be to run it yourself on your own website. This gives you full control and means that you do not have to pay commission to one of the delivery services. This is relatively easy to do. If you would like a chat about this give us a call.
If you are using one of the delivery services then I would suggest that you alter your prices accordingly on their platforms. You can then put leaflets in with the orders telling the customer about your own ordering platform, you could even offer them an incentive to order direct, maybe a free dessert or a discount. You could also enclose a discount code that they share with friends. If the friend signs up to your own order system then they get an incentive as well as the referrer.
Could you offer a subscription service. A client signs up and you could send out a weekly meal. Or alternatively you can send out the  ingredients, plus the recipe and instructions. Your Chef could do a Video showing them how to make the meal.
If you are going to do deliveries/takeaways then you need to consider the dishes that go on your menu. They need to be dishes that will "hold" from the time you cook them to when your customer gets them home. It might be that you have to change your menu away from your normal offering, but we are in survival mode and need not to be too precious.
These are just a couple of ideas. If you would like to discuss any of these then please do give me a call. And if you just need to talk to someone please do pick up the phone, it doesn't have to be work related. We are all in hospitality so having no customer interaction can be lonely and detrimental to mental health.
Lockdown The Sequel
was last modified:
November 2nd, 2020
by