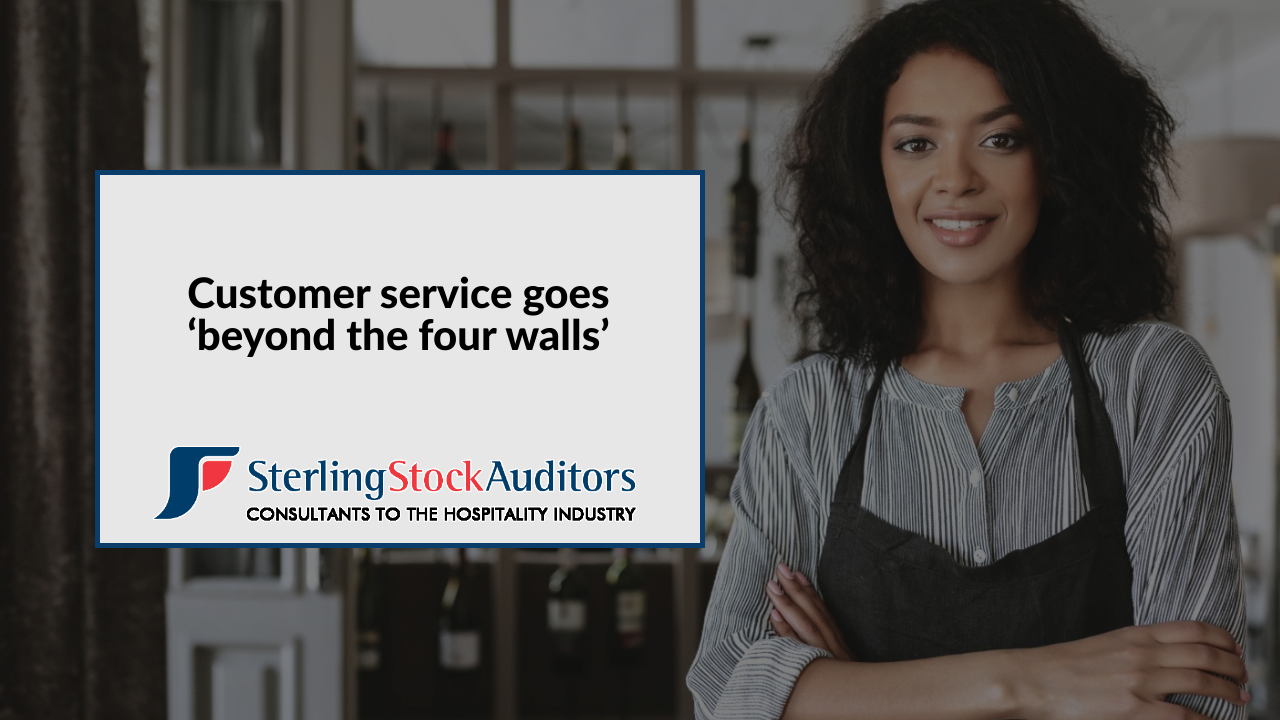 Customer service and the customer experience extends far 'beyond the four walls' of any food or drink premises.
We are living in a world where information is at our fingertips, and so is the power of the customer's opinion.
Many hospitality businesses focus heavily on the customer experience and customer journey whilst on site at their premises, however far too many forget that this extends both before and after they choose you as a destination to visit.
It's important to remember that customers are now doing their research about you and your business, and it has never been easier to compare your business to others, and this could work out well or badly for you, depending on how much effort you have put into your reputation management.
It's important to consider how you are showing up online, reassuring, helping customers and making yourselves accessible to potential customers, as well as reminding and re-inviting existing customers to return time and time again.
Social media may be the most obvious part of this equation, but interactions that take place within any hospitality premises all play a part in this equation.
Are you investing enough time, effort and energy into consistently creating useful social media content, with the intention of keeping existing customers engaged, and capturing the interest and attention of potential customers?
It's important to remember that social media is not an ad hoc exercise, and is now a fundamental role in all hospitality businesses.
As well as the time invested online to encourage people to attend your premises, how accessible are you whilst they are on site, by way of social media communication, access to internet services, and other such considerations? 
A good friend of ours Tristan Griffiths #ImTristanG often refers to 'beyond the four walls' when teaching about customer service and the customer experience. What he means by this phrase is what happens outside of your business premises between your brand and your customers or prospective customers? 
Most hospitality businesses do a great job of asking how the experience was on site, and suggesting or encouraging patrons to return, however how well have you considered the importance of continuing this conversation beyond the four walls?
What could you add into your business processes to allow people to connect on a deeper level through digital communication, inclusive of email, social media, and even other forms of written communications.
Maybe it will be adding a leaflet you can give to customers as they leave, or putting up posters with details of your social accounts, but whatever it is, it is important both for reputation management, and ultimately your bottom line, to remember that engaging with customers when they are off site is as important if not more important than engaging with them whilst they are physically within your premises! 
I would love to hear from you if you have seen any particularly good or bad practices around this, and I am especially interested in how you are managing this aspect of your hospitality business. 
Hopefully this article has given you some food for thought, and I am always available to discuss this further, and help you work out how you can further engage both existing and potential customers, ultimately affect the bottom line of your hospitality business.
Please feel free to get in touch, and I look forward to hearing from you. 
Customer service goes 'beyond the four walls'
was last modified:
March 30th, 2022
by