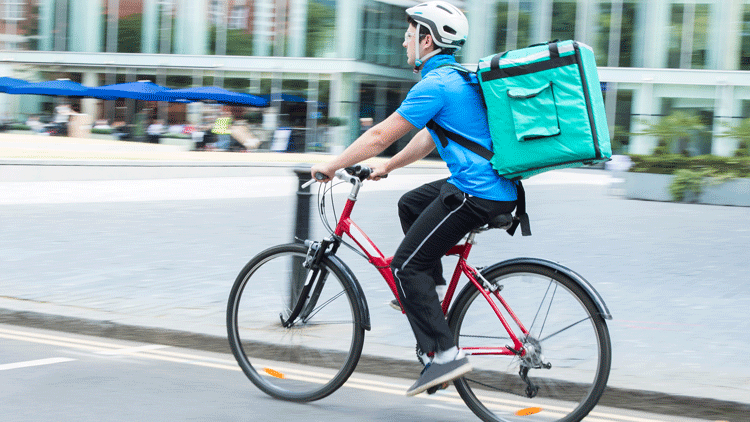 With the rise in businesses such as Deliveroo and JustEat that deliver food to the doorsteps of people, could food delivery be an option for your restaurant. Alternatively should this be seen as a threat to restaurants in the UK as people turn to eating at home instead of eating out?
Research shows that the rise is food delivery has increased by a huge 13% in the last value. This has totalled a value of £8.1bn in just one year, in the UK alone!
Meanwhile the number of restaurants offering food delivery has not increased at the same level. Just one in five of all major pub chains in the UK are offering food delivery as part of their business model. However two thirds of the top restaurant chains have turned to offering food delivery for their customers.
The number of people using food delivery companies is increasing. Also the amount they are spending on their food deliveries is rising too. The average spend on food delivery in the UK is £9.50. 80% of these orders from food delivery companies are for evening meals.
The trend of ordering food to be delivered is very much with 18-34 years old who are responsible for half of this spend. An interesting part of the research to be aware of is that one third of the people in this research in that age bracket state that they would be more likely to order a deliver then go out for a meal.
So at this point, as a restaurant, you have a decision to make.
Do you jump on the food delivery band wagon, or do you tempt that age group to come to you instead?
There are some important considerations to take on board when making this decision. For example, some meals will just not travel well. You will also need a lot of space in your kitchen. Quick turnarounds from your catering staff if you want to do deliveries will be needed too. Then you need to decide if you want to go through a delivery company and pay them a fee. Alternatively you could do the deliveries in-house?
Alternatively look at ways you can attract and retain customers so they want to come to you, and keep coming back to you. Things such as quiz nights, good value meal deals, or a romantic setting are all things that could tempt a customer to come to you. They could do this instead of ordering food to be delivered to them. Research shows that customers want offers to be personalised to them, so consider this when creating special offers.
If you are offering exceptional customer service and helping your customers see and understand the value of a good restaurant experience, they won't even consider if they can order from you online. Instead they'll be wondering when they can come back and see you again.
Could Food Delivery Be An Option For Your Restaurant?
was last modified:
September 27th, 2019
by